Welcome to Digital Technology Solutions. In todays post we will be talking about Video Insights IP based Video recording system. I was installing a new camera system with support for 10 camera and had a heck of a time installing the software. It seems SQL 2008 R2 Express didn't want to install from the Video-Insight software setup.exe so I thought to myself... I know SQL, I will manually install the software... Will first off Windows 2012 Essential doesn't play well with SQL 2008 R2 so I opted for SQL 2012. I went ahead and downloaded SQL 2012 Express (Download here) make sure you include SQL Management Studio as it allows you to mange the database backend. Also the Video Insight Software can be downloaded here.
After installing both applications and setting my sa account (MAKE SURE YOU SWITCH TO MIX MODE) this allows Video-Insight to access the database. I was able to connect to the database with SQL Management Studio with the sa account but Video Insight still wouldn't find the database... I called tech support (great support team) and they pointed me to enable TCP/IP and Named Pipes and guess what... It worked!
So here we go...
Under Microsoft SQL Server 2012-Configuration Tools open SQL Server Configuration Manager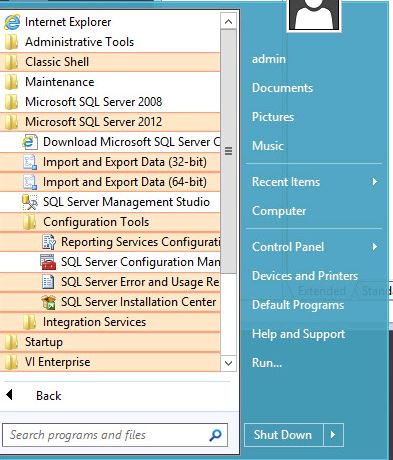 Expand SQL Server Network Configuration- Protocols for MSSQLSERVER (default instance) and enable the following: Named Pipes & TCP/IP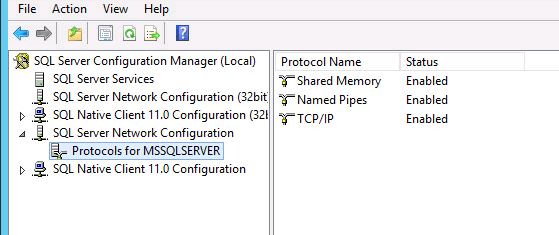 If you need 99.999% up-time and need local support in Northern California and Nevada, give us a call @ 775-552-3611. As always, our services are guaranteed and best yet no monthly contracts! So call and ask about a free 30 day trial.
Now servicing Minden, Reno, Gardnerville, Carson City and South Lake Tahoe.